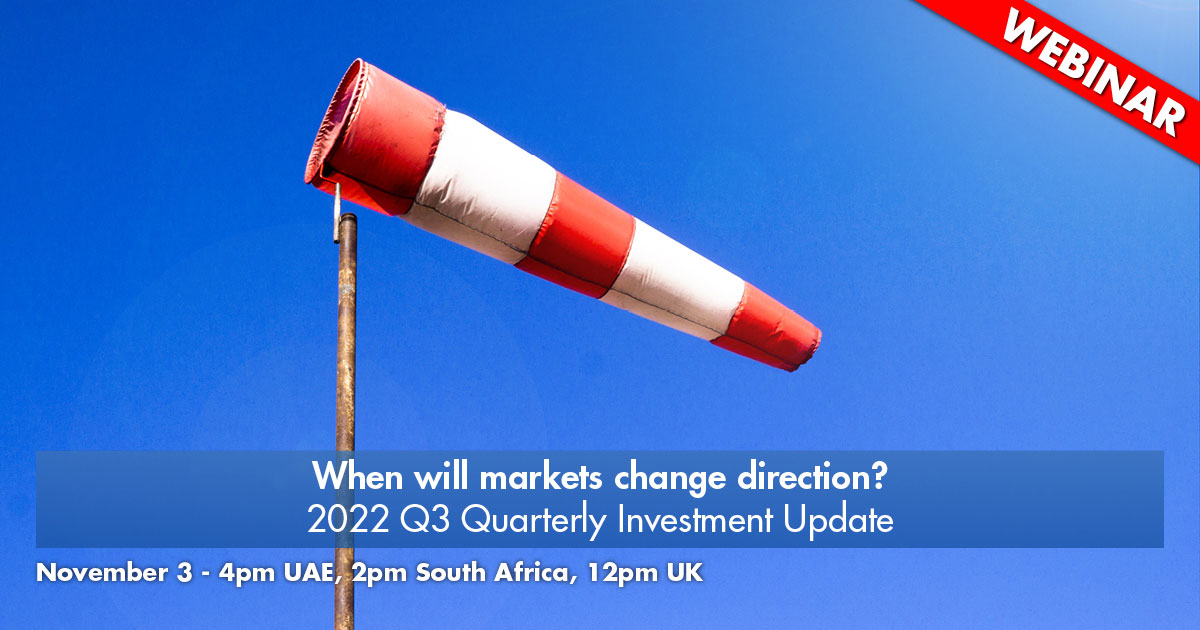 The Bear Market continues to drag on to the increasing frustration of all investors.
In this webinar, Senior Investment Strategist Payal Trehan examines and evaluates the world's financial markets and the macro conditions in which they operate to help investors manage their risk, optimise opportunities and successfully navigate the current environment.
Topics will include:
✅ Q3 Market Review
✅ The economic outlook & macro environment
✅ When will the markets change direction
✅ Portfolio & investment strategy
✅ Managing your risk
After the presentation, there will be a Q&A for you to put your questions directly to Payal. 
November 3 – 4pm UAE, 2pm South Africa, 12pm UK