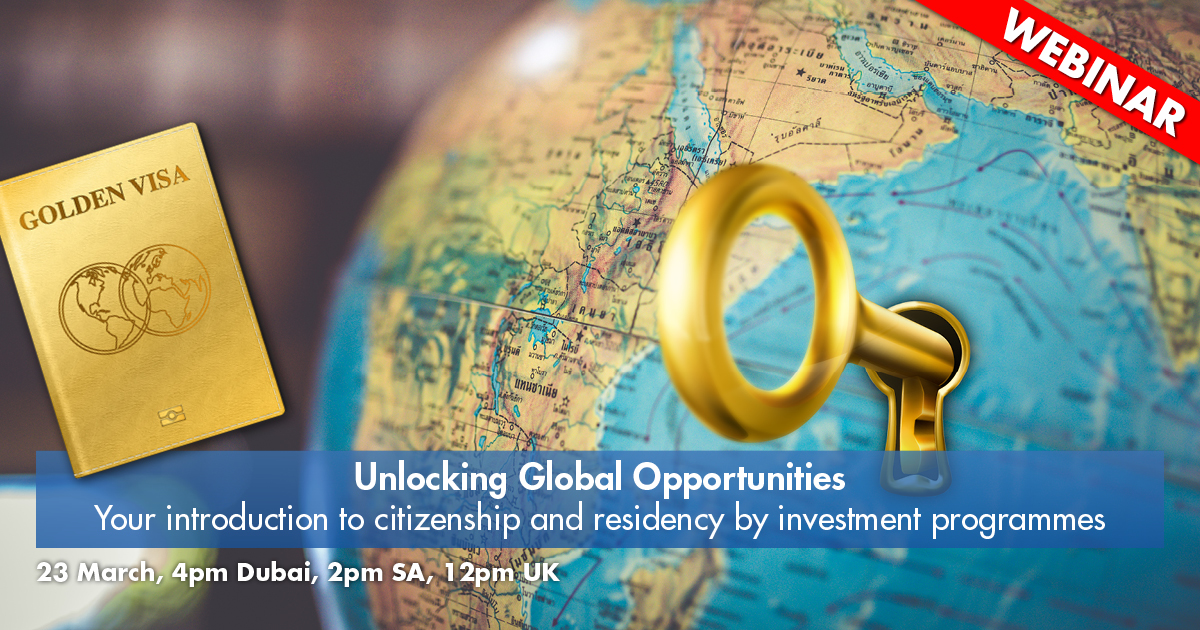 Are you looking for a better life for your family, to travel without visa hassles, pay less in tax or for the chance to pursue business opportunities overseas? Then this webinar could be your gateway to unlocking those opportunities.
This webinar is an introduction to citizenship and residency by investment programmes (CRBI), official government schemes offered by many countries to attract investments and talent. It will give you all the information you needs to start unlocking global opportunities.
The webinar will include:
✅ An overview & explanation of CRBI programmes
✅ An explanation of the different kinds of programmes
✅ Key benefits of CRBI programmes
✅ Golden visa residency programmes
✅ Second passport citizenship programmes
✅ Entrepreneurial programmes
✅ The application process
✅ Other considerations
After the presentation there will be a live Q&A, offering you the chance to put your questions to our experts.
Please register now to secure your spot and access the recording.
March 23, 4pm Dubai, 2pm South Africa, 12pm UK