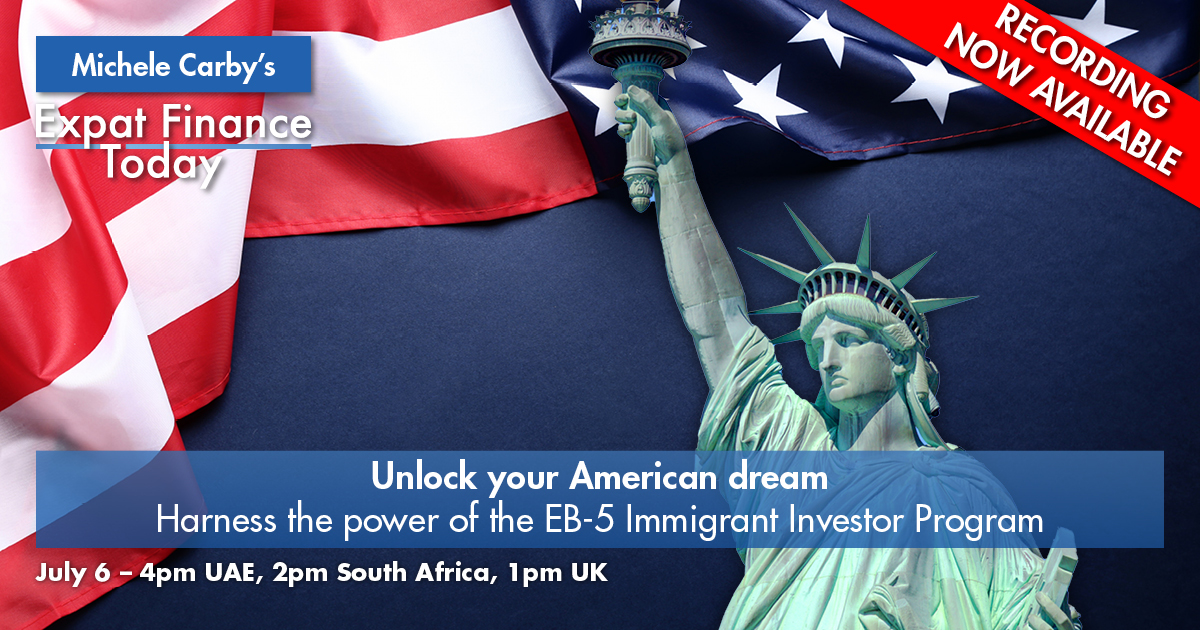 Discover the key to your U.S. citizenship with our exclusive webinar. We invite you to explore the U.S. EB-5 Immigrant Investor Program, your golden ticket to a fast-tracked green card and a treasure trove of opportunities the United States offers you and your family.
The EB-5 visa program has oopportunities available from US$500,000. 
In this webinar:
✅ Charting your course: Discover the fastest route to a green card, with potential U.S. citizenship in just five years.
✅ Invest with assurance: Navigate EB-5 investment opportunities confidently, backed by the updated investment thresholds and insights to safeguard your future.
✅ Experience the American advantage: Envision a life enriched by a world-class education, thriving business opportunities and the vibrant lifestyle of the United States.
✅ Trust and transparency: Understand the stringent yet fair measures in place to protect your investment and ensure the EB-5 program's transparency.
✅ Simplified application process: Equip yourself with the knowledge of the application process, timelines and documentation required to make your journey to a green card seamless.
This webinar will provide you with all the information you need to make an informed decision on the United States EB-5 Immigrant Investor Programme – your ticket to a Green Card and American citizenship.