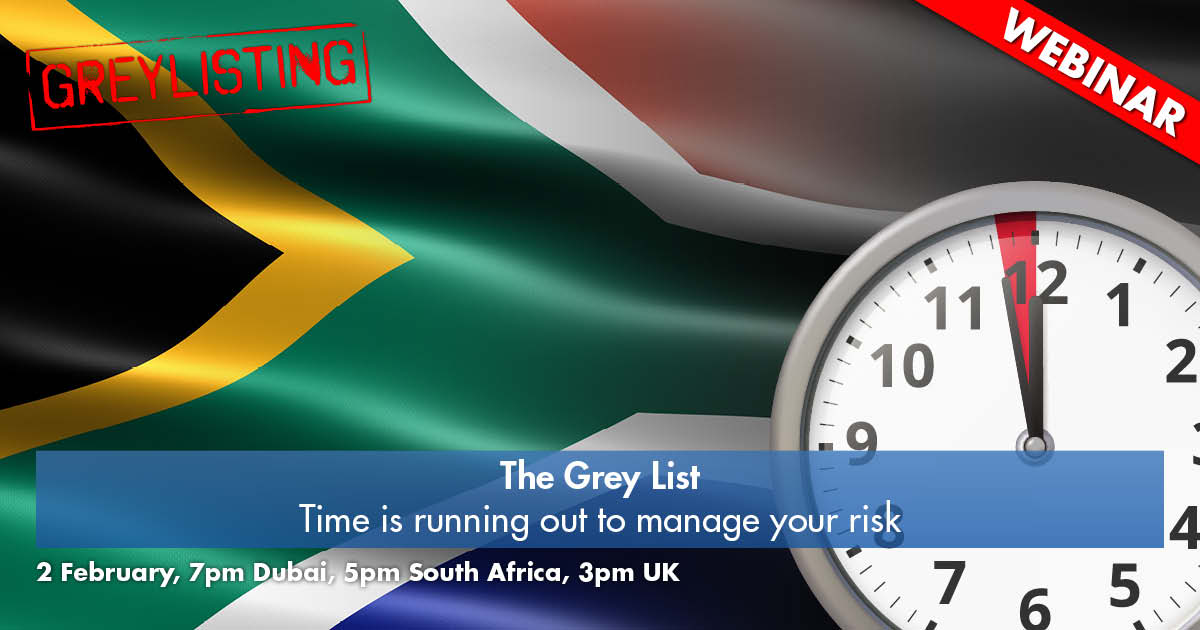 Will South Africa be placed on an international financial watch list? We find out this month. 
In February, the Financial Action Task Force (FATF), the intergovernmental global money laundering and terrorist financing watchdog, will decide on whether to place South Africa on its grey list alongside Pakistan, Syria and Yemen. While not certain, the threat is real and many financial commentators think it is likely.
This will have consequences for all South Africans: individuals, companies, and the entire.
This webinar will explain how you will be affected and offer solutions to protect yourself from the most severe effects. 
The webinar examines the following questions: 
✅ What is the FATF and the grey list?
✅ Why has South Africa been flagged for grey listing?
✅ What are the consequences for the South African economy?
✅ How will the listing affect South Africans?
✅ What will be the impact on your finances and investments?
✅ How can you protect yourself
After the presentation, a live Q&A will allow you to ask questions to our experts.
Please register to join us live and gain access to the recording.
2 February, 7pm Dubai, 5pm South Africa, 3pm UK