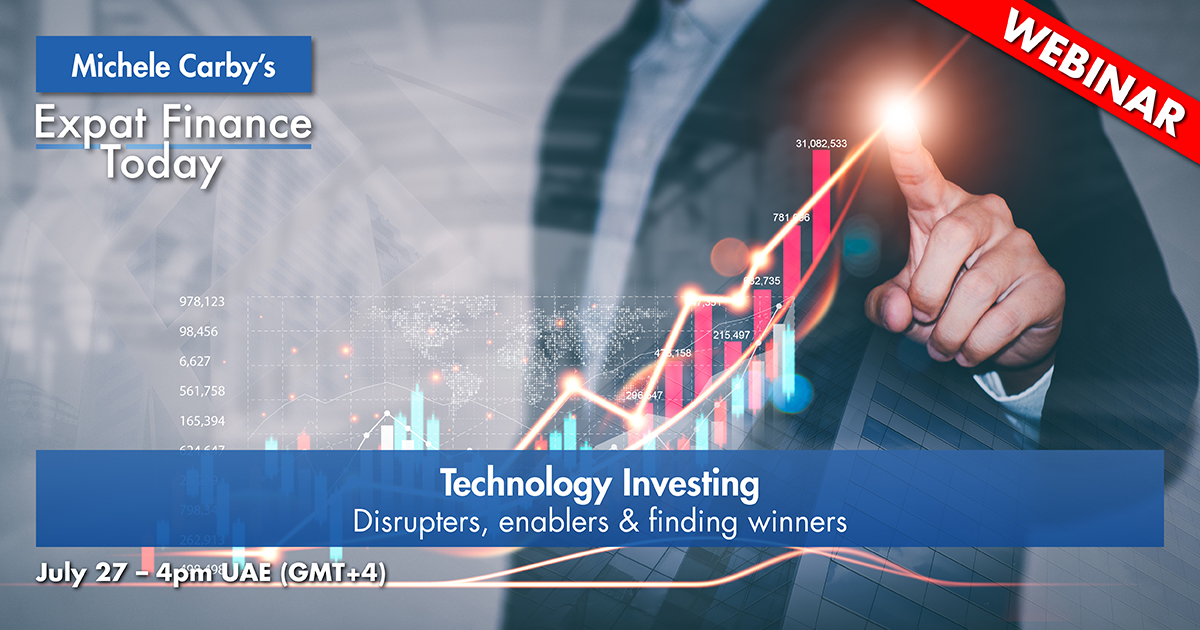 We live in the Age of Technology. Tech giants dominate the list of the world's biggest companies and the IT sector's tentacles have spread deeply into every other business sector. As a result, wealth generation and investment returns will be ever-more dependent on technology drivers for a long time to come. So it makes sense to invest in technology sector, but how do you choose the right investments and sort the winners from the losers? 
In this webinar, special guest William de Gale will join Michele to share his expert view of technology investing. William is the Portfolio Manager of the BlueBox Global Technology Fund. The fund has more than US$500mn Assets Under Management (AUM) and is growing fast. The fund is up 131.41% since its launch in March 2018.
If you are interested in hearing the latest thinking on technology investing, this is the webinar for you. 
July 27 – 4pm UAE (GMT+4)