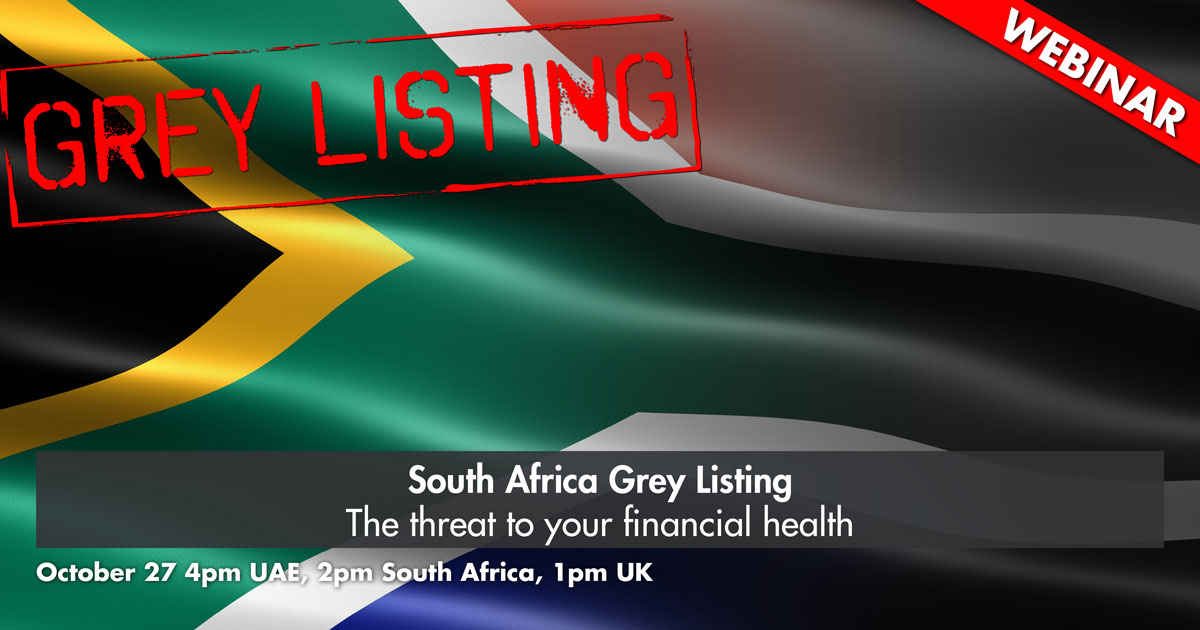 A dark cloud is hanging over the South African financial system. The Financial Action Task Force (FATF), the intergovernmental global money laundering and terrorist financing watchdog, has South Africa in its sights and is threatening to add South Africa to its grey list alongside the likes of Pakistan, Syria and Yemen. 
The financial consequences will be dire for both the economy and individual South Africans. However, it is best to be informed and prepared because the National Treasury has stated it will be a miracle if South Africa escapes the list. 
This webinar will explain what going on the grey list will mean for the country and South African investors, both in South Africa and living overseas.
The webinar will address these questions: 
✅ What is the FATF and the grey list?
✅ Why has South Africa been flagged for grey listing?
✅ What are the consequences for the South African economy?
✅ How will the listing affect South Africans?
✅ What will be the impact on your finances and investments?✅ How can you protect yourself?
At the end of the webinar, there will be a Q&A to allow the audience to put their questions.
FATF grey listing is a severe threat to your financial health. Do not take this lightly. Inform and protect yourself. 
Please register to join us live and secure access to the webinar recording.
October 27 4pm UAE, 2pm South Africa, 1pm UK