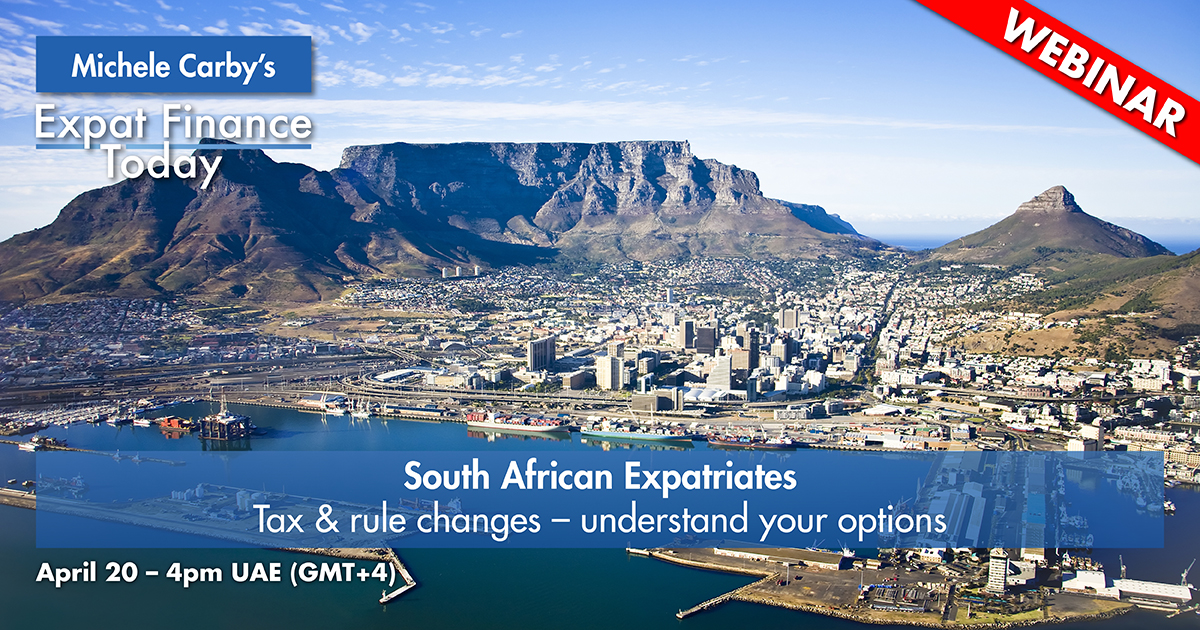 Tax & rule changes – understand your options
April 20 – 4pm UAE (GMT+4)

In the past year, there have been many developments that fundamentally impact South African expatriates' financial position, planning, and options.

There are so many changes to consider that it is no surprise many South Africans are struggling to understand the implications for them.
This webinar will cut through all the jargon. South African fiduciary expert Rex Cowley will join Michele to review the relevant rules and regulation changes and highlight the issues South African expatriates need to consider. 
We will explain how, if you have been an expat for over three years, this is the first opportunity to access your retirement funds without completing financial emigration.
 This webinar will also cover: 
The Taxation Laws Amendment Act 23, which came into law in March
The implications for expatriates stuck in South Africa because of Covid
The new emigration rules occasioned by the transfer of responsibility from the Reserve Bank to SARS
The rule changes regarding the three-year lock on retirement funds and the proposed tax on becoming non-resident
The option for expatriates returning to South Africa and the importance of international structures for protecting wealth
Our guest presenter -Rex Cowley
Co-founder Overseas Trust & Pension
Rex has worked in financial services for over 20 years and is widely recognised as a South African fiduciary expert and pioneer. He has held board positions with a number of regulated investment and fiduciary businesses having worked for the likes of Close Brothers, Fleming JP Morgan, Royal Bank of Canada, SANLAM and Standard Bank.