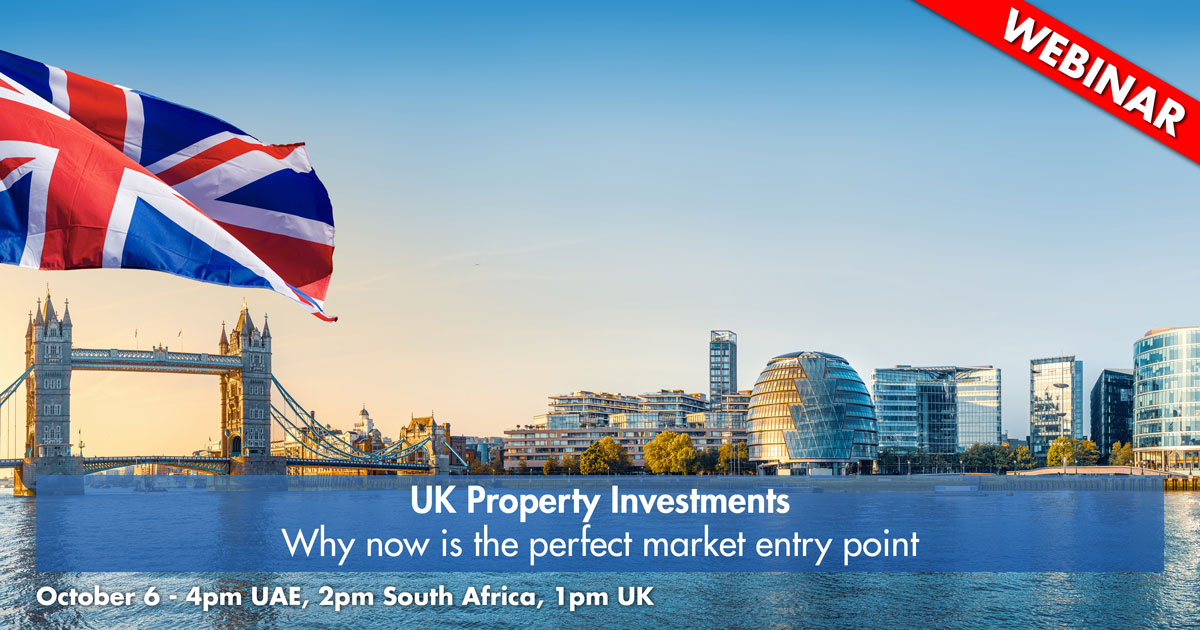 Historically UK property has proved an excellent long-term investment producing dependable yields through rentals and enhanced capital returns. Right now, the stars are aligning to create a perfect entry point for investors looking for outsize returns. 
In this webinar, we will examine the UK and London property markets and explain the confluence of factors creating the perfect sweet spot for overseas investors to enter the market. 
Topics covered include:
✅ Exchange rate advantage – Sterling vs the Dollar
✅ Attractive entry prices
✅ Soaring rental levels and demand
✅ The effect of the Stamp Duty cut
✅ Mortgages & financing for overseas buyers
✅ The investment process
✅ Landmark property investment opportunities in London, Birmingham & Brighton
Join our award-winning team and guest property expert Elliot Rowe to learn how you can benefit from this once-in-a-lifetime sweet spot to invest in UK property.
Please register to join us live and have access to the recording.