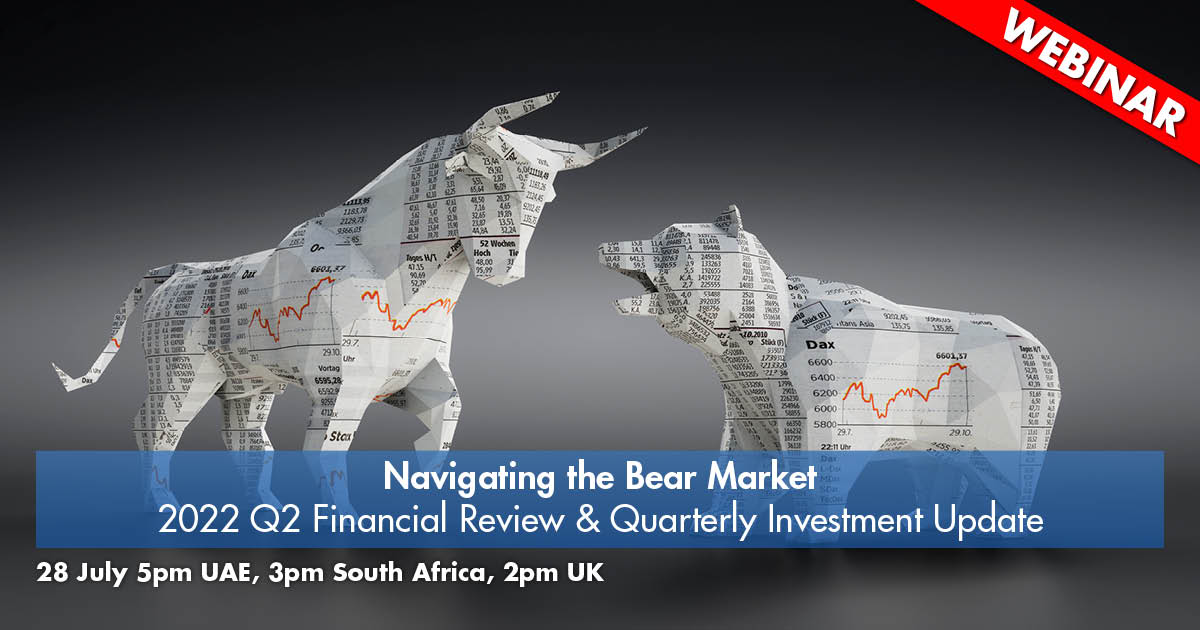 The bear market is here. 
Markets fluctuate, and when we enter this territory, it always looks scary. A sea of red on the tickers, plummeting charts, and media pumping doom, gloom and despair is enough to give any investor sleepless nights – but should it? 
In this webinar, Michele and Payal will look beyond the noise, explain what is happening with the world economy and the markets, and look at strategies to help you navigate and prosper from the bear market.
In this webinar we will examine:
H1/Q2 economic & market review
The economic outlook
The characteristics of bear markets
Portfolio strategy
Managing the risk of existing investments
Discounted assets & bear market opportunities
Join us. 
28 July 5pm UAE, 3pm South Africa, 2pm UK