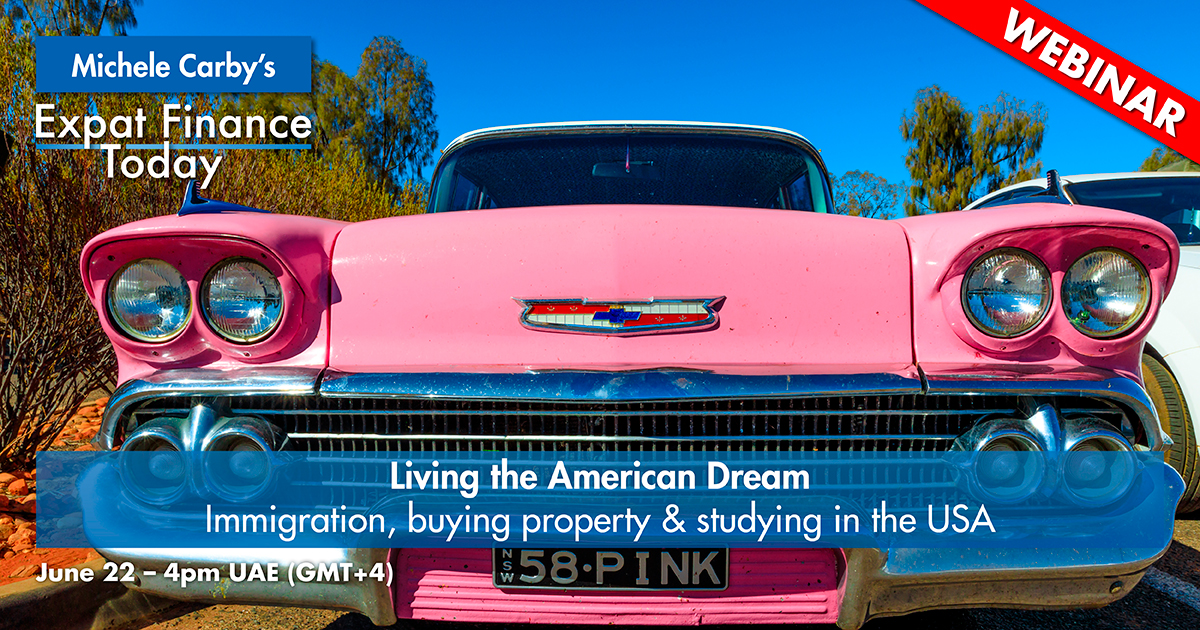 The American dream is an aspiration that captures the imagination. It is the promise of a land of opportunity, a place where you can make the most of your talents and enjoy the fruits of your success.
In this webinar, Michele and her special guests will examine different ways to access and pursue your dreams in the United States, including:
Obtaining US residency, visas and Green Cards
Starting a business

 

Studying in the USA and how to reduce education costs
How to save for an American college education
Purchasing property and property investment opportunities
This webinar will provide useful information for anyone planning or aspiring to live, study, work or buy property in the USA.
June 22 – 4pm UAE (GMT+4)