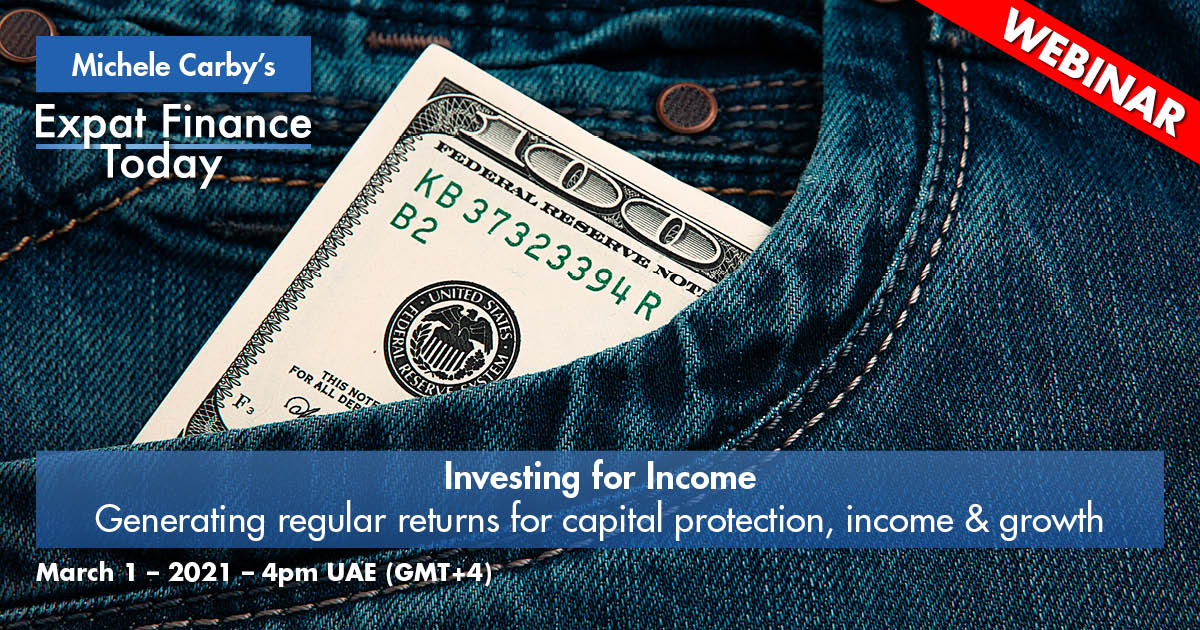 Generating regular returns for capital protection, income & growth
Investing for income is a financial strategy for generating reliable, regular investment returns. 
Currently, income investors average reliable, stable returns of around 9% – an attractive option for those looking to fund living expenses or generate a retirement income. The power of compounding on reinvested regular returns also makes income investing a viable lower risk strategy for long term wealth creation. 
In this webinar, Michele and Payal will explore and explain the world of income investing the opportunities, risks and options available for investors looking to develop reliable regular returns on their capital. 
The topics we cover will include:
Generating reliable passive income to support living expenses

 

Compounding & wealth creation
How to access fixed income solutions paying 8-10%

 

Product selection and analysis

 

Currency considerations
Risk & return analysis
Is it the option for you?
As always, there will be a live audience Q&A for you to put your questions to our experts.
March 1 – 4pm UAE (GMT+4)