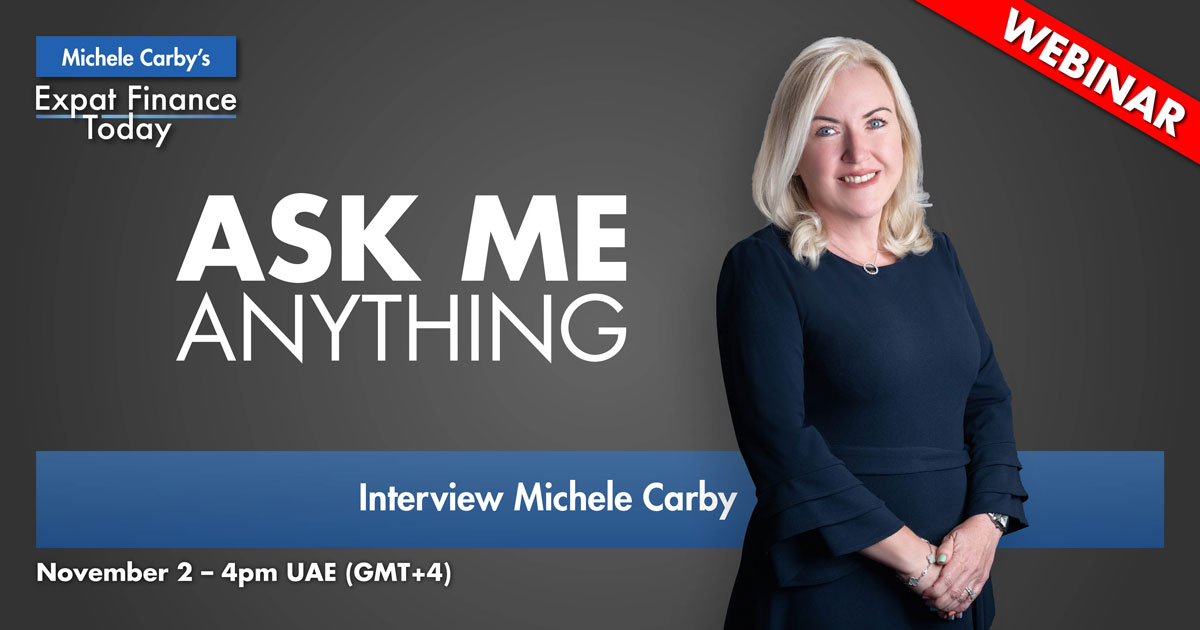 Join us for this interview with Michele following Holborn Asset's winning performance at the International Investment Awards. 
Michele will answer questions on any relevant topic from financial planning to passports, investments to insurance. You can submit your questions in advance or live during the webinar. 
If you would like to submit a question in advance please do so here  
We look forward to seeing you. 
November 2 – 4pm UAE (GMT+4)